Required Humanities Content
A key component of a Humanities Iowa grant is the active participation of humanities scholars who encourage dialogue, critical thinking and analysis in a public setting. A humanities scholar has particular training or experience qualifying him or her as a professional in one or more of the disciplines of the humanities. One qualification is an advanced degree (M.A. or Ph.D.) in a humanities field of study. However, individuals without an advanced degree may qualify as humanities scholars because of their methods of research, inquiry and teaching. Humanities Iowa recognizes that scholarship and learning occur outside of traditional academic pursuits. Humanities Iowa also values and respects training and preparation found in diverse cultural traditions.
Projects that involve scholars in a public capacity include activities such as lectures, readings and discussion, films and discussion, public conferences and symposia, exhibitions, or theater or concert program notes and discussions. A Humanities Iowa grant also may be used to retain the services of a humanities scholar for a short period of time to improve the quality of an organization's humanities offerings. Consultation projects include humanists-in-residence working with communities, teachers and students. They also include developing exhibitions, creating educational programs and interpreting collections. Humanities scholars should be included in the planning of the proposal as well as the execution of funded projects.
What These Grants Do Not Fund
Indirect costs. Grant funds may be applied only to direct costs of the project. Overhead or facilities and administrative costs may be included in the project only as part of cost-sharing, using the applicant's normal institutional rate.
Commercial enterprises. The applicant organization must be a not-for-profit organization, although tax-exempt status is not required.
Salaries and fringe benefits. We cannot support salaries or fringe benefits for permanent or temporary employees. Organization staff may be paid honoraria for project work under certain circumstances (see FAQ for more information).
Individual or personal research, unless the research is integral to a proposed project's public program.
The writing or publication of books. However, a publication generated as the result of a public program is allowable.
Curriculum design or review.
Academic courses, scholarships, fellowships.
Endowments.
International travel. Travel expenses are not allowable if incurred outside of the U.S., its territories and possessions, or Canada.
Recreation and food. Costs related to amusement, social activities, and entertainment will not be funded.
Capital projects ("bricks and mortar"). We do not support the purchase or restoration of capital equipment, land, buildings, museum or library acquisitions, or the like.
Performances in the creative and performing arts, unless they contribute to or provide humanities perspectives. Living history re-enactments, for example, are eligible (see FAQ for other examples).
Political activities. HI cannot consider funding any project advocating, lobbying for, or funding any particular political or social party, ideology, or action.
Fundraising activities. HI cannot fund telephone solicitation, fundraising events, or professional fundraiser fees.
Programs not open to the public. Reasonable admission may be charged to help cover direct project costs. University and college applicants must clearly demonstrate an attempt to reach the general public through content, format and promotional plans
Programs primarily for children or student audiences. Intergenerational programs (for students and parents, for example), may be considered for funding, however.
Projects by applicant organizations with active Humanities Iowa grants. This includes grants with complete project activities but incomplete/unsubmitted final fiscal and evaluative reports.
Pre-award expenses. We do not support project costs incurred before the grant is awarded.
Questions?
Check out our FAQ.
Humanities Iowa staff welcomes the opportunity to consult with applicants on proposals by telephone or e-mail. Please contact Heather Plucar, Grant and Finance Director, at heather-plucar@uiowa.edu or (319) 335-4150.
We will work with you to strengthen the application and answer questions. If you would like to submit a draft proposal for critique, please do so several weeks before the deadline and we will help you refine the document before you submit a final version.
Instructions
All grant applications must be submitted online, through Submittable, our submissions manager.
Application deadlines:
Major grants are for organizations seeking funding for amounts from $3,001-$10,000. 
OUR MAJOR GRANTS ($3,001-$10,000) SUMMER WINDOW IS NOW OPEN!!
Deadline for proposal submissions is May 31st, 2021.
Since we still find ourselves in the midst of the COVID-19 pandemic, we want to emphasize the importance of proposing projects that will include virtual programming in lieu of gatherings and live audiences. Other this one stipulation our guidelines remain the same. Please read them and contact us with any questions you may have.
As always, we welcome proposals from new and fledgling nonprofit organizations. We especially welcome proposals for projects aimed at serving rural audiences and historically underrepresented communities. Good luck and we look forward to reading all those great proposals. 
Fall Major Grant applications have a deadline of October 1st at midnight.*
Grants awarded in late October 2020.
Projects should begin after December 1.
Electronically submitted applications should be submitted no later than midnight of the deadline. Mailed submissions should be postmarked no later than the date of the deadline.
Mini grants are for organizations seeking funding for amounts up to $3,000. Applications are accepted year-round and are evaluated upon receipt. We prefer to receive mini grant applications at least four weeks before the start date of the project, but we can sometimes accommodate shorter deadlines.
ALL APPLICANT ORGANIZATIONS MUST BE REGISTERED WITH THE FEDERAL SYSTEM FOR AWARD MANAGEMENT (SAM) PRIOR TO RECEIVING ANY AWARD ASSISTANCE FROM HUMANITIES IOWA. IF YOUR ORGANIZATION IS NOT CURRENTLY REGISTERED WITH SAM, YOU MAY BEGIN YOUR REGISTRATION BY CLICKING HERE. 
Apply for Major Grant: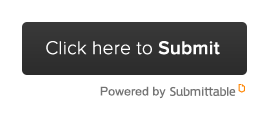 Apply for Mini Grant: