Overview
---
We are once again accepting applications for in-person Speakers Bureau events. Please read the guidelines and contact your desired speaker BEFORE submitting an application. Host organization agree to follow all federal, state, and local COVID guidelines. 
**WE NO LONGER ACCEPT HARD COPY or .PDF APPLICATIONS. ALL SPEAKERS BUREAU EVENT APPLICATIONS MUST BE SUBMITTED USING THE LINK BELOW. SUBMISSIONS IN ANY OTHER FORM OR USING ANY OTHER DELIVERY METHOD WILL BE DISREGARDED.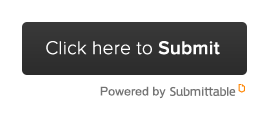 ---
The Humanities Iowa Speakers Bureau brings insightful lectures and programs in the humanities to various organizations in Iowa, including:
library groups
professional associations
arts councils
churches
PTAs
local historical societies
employee associations or any other non-profit adult community group
​colleges, community colleges, universities and public schools can apply if programs are geared toward and open to the general public.
Meet our speakers and read more about their presentations: view by Subject or Alphabetically
---
How to Schedule a Speaker
***NOTE:  As of March 1, 2019, HI no longer accepts Speakers Bureau event applications submitted more than six months prior to the date of the proposed event. 
Step 1:
Applications received more than six months prior to your event date will not be accepted. At least one month before the date of your program, contact your preferred speaker directly, explaining that you are requesting a lecture through the Humanities Iowa (HI) Speakers Bureau. Confirm that he/she is available on the date of your program. If the speaker you have chosen is not available, contact another speaker. Our staff will be happy to offer suggestions.
Some speakers prefer to give talks only in the general region in which they live. If a speaker agrees to travel to your region, HI will compensate a speaker with a flat fee. No other travel costs will be covered by HI.
It is important to remind the speakers you contact that the arrangement is tentative and depends on approval of an award from HI.
Remember: Do not apply for a Humanities Iowa Speakers Bureau presentation until you have contacted the speaker. Your application will not be processed by HI if you have not contacted your speaker first to determine his/her availability and eligibility.
Step 2:
After confirming your speaker's availability, submit your application online. Please also include your $50 application fee by mailing a check to our office or through our online payment system. Online payments are through Network for Good, which is also used for donations. If paying through Network for Good, please include a copy of your receipt with your application.
Await notification from HI stating that HI has approved your application. Once approved, HI will send an award letter with an enclosed event evaluation and a publicity packet.
It is important to plan ahead! Allow enough time for publicity — we want you to have a successful event with an audience of at least 20 people.
Step 3:
After your event, return the one-page event evaluation and audience sign-in sheets to Humanities Iowa.
For more details, visit our Speakers Bureau FAQs. For further questions, please contact us.
*Please contact our Program Officer if you have missed the one month deadline.