We are once again accepting applications for in-person Speakers events. Please read the guidelines and contact your desired speaker BEFORE submitting an application. Host organization agree to follow all federal, state, and local COVID guidelines. 
**WE NO LONGER ACCEPT HARD COPY or .PDF APPLICATIONS. ALL SPEAKERS EVENT APPLICATIONS MUST BE SUBMITTED USING THE LINK BELOW. SUBMISSIONS IN ANY OTHER FORM OR USING ANY OTHER DELIVERY METHOD WILL BE DISREGARDED.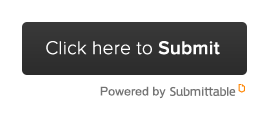 ---
The Humanities Iowa Speakers and Conversations connects engaging, humanities practitioners with communities, offering speakers who can conduct insightful lectures and programs to various groups and organizations throughout Iowa, including public libraries, community groups, local historical societies, professional associations, churches, PTAs and more.
Meet our speakers and read more about their presentations: view by Subject or Alphabetically
---
How to Schedule a Speaker
***NOTE:  As of March 1, 2019, HI no longer accepts Speakers Bureau event applications submitted more than six months prior to the date of the proposed event. 
Step 1: Contact your preferred speaker
Sometime between one and six months before the date of your program, contact your preferred speaker directly. (Contact information.)
Indicate that you are requesting a lecture through the Humanities Iowa (HI) Speakers and Conversations and identify the location of your program.  (Some speakers give talks only in areas close to where they live, and HI will pay the speaker a flat fee but will not cover travel costs.)  Explain that these arrangements are tentative (pending the approval of an award through HI), and schedule a date convenient for your group and the speaker.
If the speaker you have chosen is not available, contact another speaker or reach out to our staff.  We are happy to offer suggestions!
Note: Please complete theses items in Step 1 before submitting your application to our online portal.  (PDF applications are no longer accepted.)
Step 2: Submit your Speakers Bureau application on line and submit the $50 application fee
After confirming your speaker's availability, submit your application online. Include your $50 application fee by mailing a check to our office or through our online payment system. Online payments are through Network for Good, which is also used for donations. If paying through Network for Good, please include a copy of your receipt with your application.
After approving your application, HI will send an award letter with an enclosed event evaluation and publicity packet.
Step 3: Publicize your event!
Have a plan ready for how you will publicize your event and allow enough time for publicity.  We want you to have a successful event with an audience of at least 20 people.
Step 4: After your event, return the one-page event evaluation and audience sign-in sheets to Humanities Iowa.
For more details, visit our Speakers and Conversations FAQs. For further questions, please contact us.